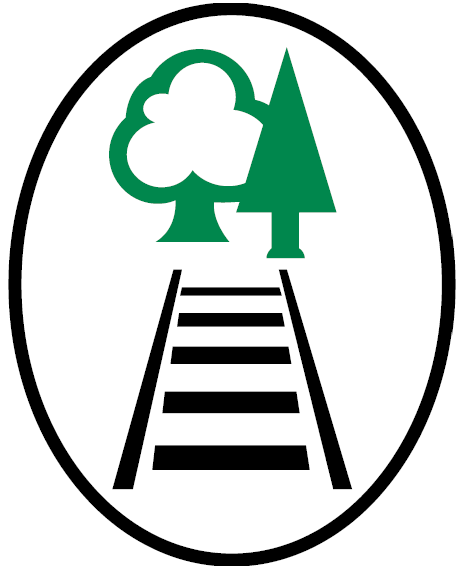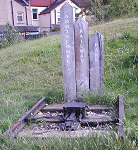 Addiscombe Railway Park - Events
Sunday 15th September 2019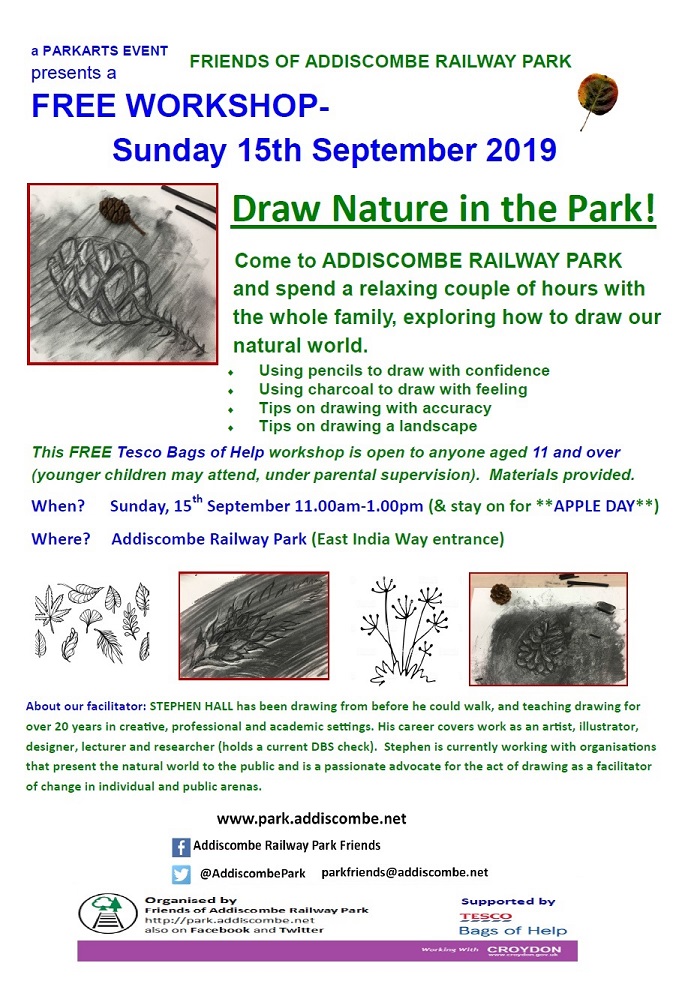 Drawing in the Park
11am and 1pm
Learn different ways to draw plants. Click the poster for details.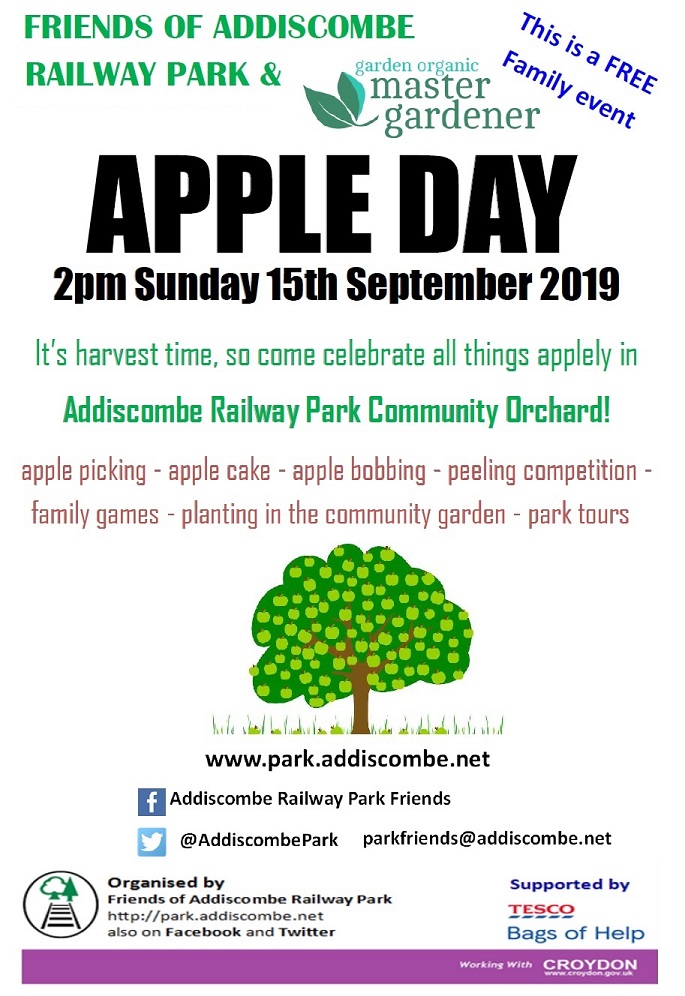 Apple Day
2pm and 5pm
Celebrating the fruit harvest from the orchard. A free event suitable for all ages. Outside games for the children. Click the poster for details.
The next work day will be on Sunday 8th September 2019 between 2pm to 5pm. All are welcome to join in, just watch or have a chat.
The activities may change depending on weather conditions but are likely to include one or more of the following:
Cutting back buddleia and undergrowth.
Preparing for the future events.
Watering plants
Litter picking.
Other Future Work Days
Sunday 13th October 2019 - 1pm to 4pm - Work Day.
Sunday 10th November 2019 - 1pm to 4pm - Work Day.
Sunday 8th December 2019 - 1pm to 4pm - Work Day.
Past Events
The events and news archive contains details of all our past activities.
Record of Recent Events
11th August 2019A day of tree trimming and removing buddleia.
21st July 2019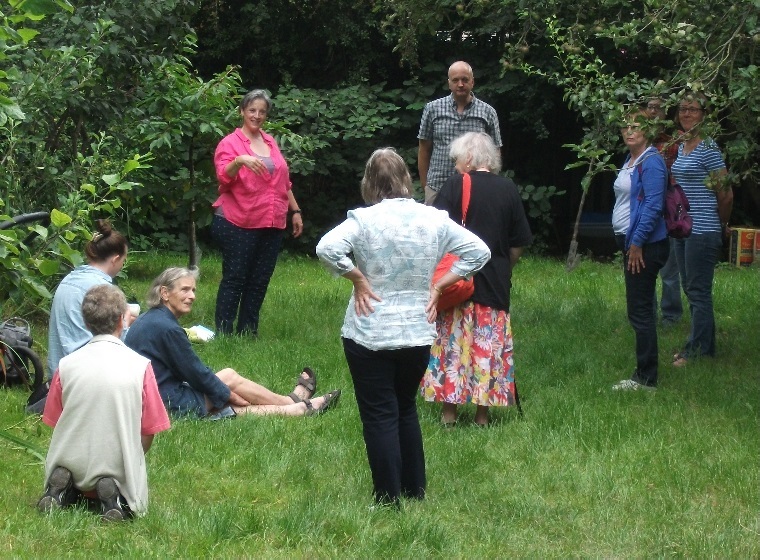 Arts in the Park - Singing, Poetry, Drawing and of course visiting the pond.
14th July 2019 The work day included watering community Garden, Planting flowers, litter picking.
9th July 2019 GoodGym joined us in the Cummunity Garden to help cut back the Buddleia, water the garden and Orchard, and seived the topsoil to remove large stones. Photographs are on the facebook page.
9th June 2019 The work day included sieving earth for the new planters, weeding around the orchard trees and cutting back undergrowth.
2nd June 2019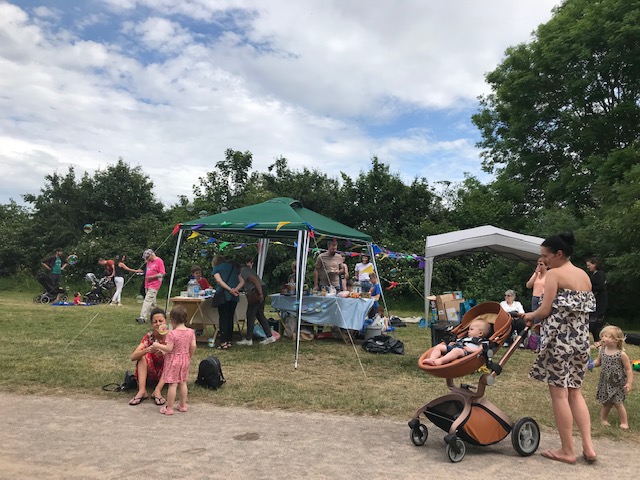 The Big Lunch Picnic was held on a blustery sunny day. The children loved blowing bubbles, playing games and visiting the pond.